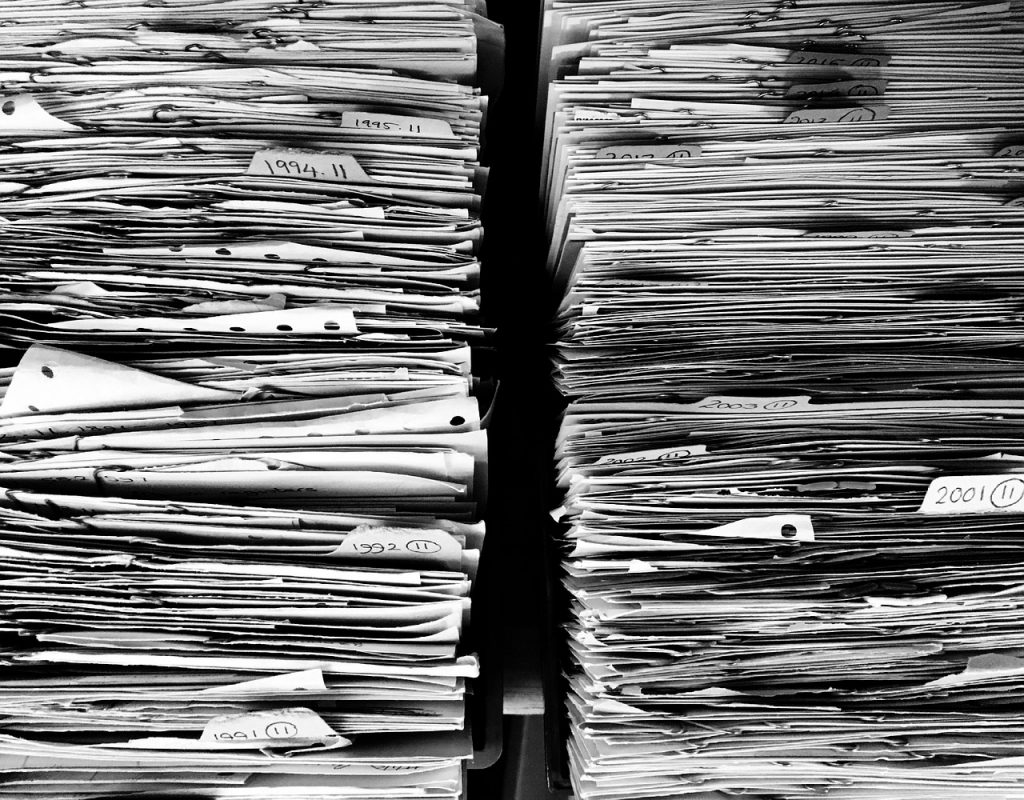 All businesses have a variety of specific documents that they are legally required to store for long periods of time. From client data to employee information, several of these documents need to be easily accessible and kept in a secure location.
Many companies believe that the best way to ensure their important documents are safe is by storing them inside their office. However, as documentation accumulates, storing large amounts of paperwork in the workplace can lead to employees having limited workspace as offices become cluttered.
As an alternative to storing documentation at work, a variety of businesses are now using archive document storage facilities instead. This allows businesses to guarantee that their important files are safe and nearby without valuable office space being used.
We have several self-storage units available at our Blackburn facility that are ideal for storing your company documentation.
Why use our archive document storage?
As a local business ourselves, it's our aim to provide professional storage services to other local companies for a reasonable cost. We understand how expensive commercial rent can be and don't believe that businesses should have to pay extortionate storage costs on top of their monthly rental. All our units can be hired for a low monthly payment and we don't ask for an expensive signup fee.
Our units come in a variety of sizes
Although currently you may only require one of our smaller units, as the amount of paperwork your business has increases, it's likely that you'll eventually require a larger storage unit. Our units range in size from 25sqft to 100sqft and you can upgrade to a bigger unit if necessary without hassle.
No complicated agreements
We like to keep our archive document storage service as straightforward as possible. We won't ask you to sign any complicated agreements and there are no hidden sign up fees. We only ask for a minimum one month commitment from you and the first month's fee upfront.  
Our Blackburn based storage facility is monitored by CCTV cameras and a team of dedicated staff members that will ensure your business documentation is safe. Only individuals with a key can enter your unit which gives you full control over who has access.
We offer flexible access to all our units
Having the ability to access your important documents and files during working hours is vital. When renting one of our storage units, you can access the files you need with ease because you can enter your unit at any time during our opening hours.
Would you like to find out more about our document archive storage?
If you would like to find out more about our document storage and are interested in visiting our facility or if you require advice about which unit size will be right for you, get in touch with our team today.
You can call us on 01254 677902 or email us at sales@bigboxsmallboxstorage.com and one of our friendly staff will be happy to answer any of your questions.