Self-Storage Lancashire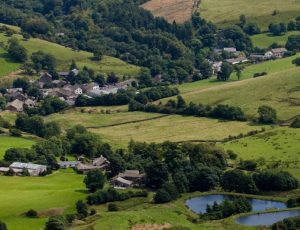 We have several units available for both your short term and long-term storage requirements, with over 50 self-storage Lancashire units ranging from 25sqft to 100sqft, which can be used personally or commercially. Whether you're in need of a large unit to store some home furniture or a smaller unit to keep important business documents safe, we have the unit you need.
Our aim is to provide secure self-storage for people and businesses across Lancashire and the surrounding areas that is flexible and low cost. With only a one month sign up required, you have the freedom to use each of our storage units for as long as you need for a small monthly fee.
Why we're different from other self-storage companies
Here at Big Box Small Box, we aim to stand out from our competitors and are dedicated to providing an exceptionally high quality service for all our customers. It's important to us that all our customers are 100% satisfied with our self-storage units and that they feel comfortable leaving their possessions with us.
We understand how expensive the cost of a storage unit can be when added to the cost of your current bills. That's why we strive to offer all our storage units, regardless of whether they are for personal or commercial use, for a reasonably low cost.
Furthermore, to ensure that your items are safe at all times, our units are monitored with 24 hour CCTV for 7 days a week and each unit is checked thoroughly before it becomes occupied.
Although we have a selection of unit sizes available, if you are in need of a larger space, multiple units can be used. For those that are looking to rent more than one unit, we offer a multiple unit discount to keep our storage as affordable as possible.
Units located in city centres are not only more expensive, but can also be an inconvenience for individuals living and working in small Lancashire towns. We are a local company that offers storage space to local people with no hidden expenses and no hassle.
Finally, there's no need to worry if you're a little pushed for time and need storage space quickly because all our units can be used immediately after you sign up. This means that there's no waiting around and your items can be stored securely the same day.
Our locations
All the storage units at our Blackburn site are also easily accessible and suitable for individuals and businesses in nearby locations:
Looking for reliable self-storage Lancashire?
If you're searching for secure and reliable self-storage in Lancashire and surrounding areas, look no further than Big Box Small Box for affordable cheap storage units.
Whether you are in need of a small or large storage unit or would like to find out more information about our self-storage Lancashire prices, get in touch with a member of our friendly team and we'll be happy to help you.
Give our office a call on 01254 677902 or email us at sales@bigboxsmallboxstorage.com today.