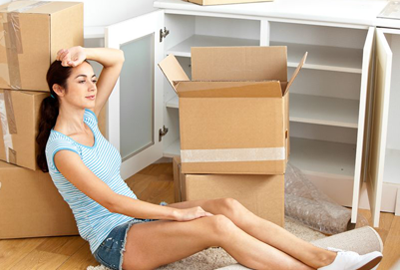 Looking for flexible self-storage units in Lancashire? Look no further than Blackburn based Big Box Small Box.
Whether you are looking for a personal self-storage solution or acting on behalf of a business looking for commercial storage space we can help.
With 50 units in total, we have self-storage rooms available in sizes ranging from 25sqft-100sqft, or if you need something a little bigger than that we also offer great discounts on multiple unit bookings.
Flexible self-storage solutions
Unlike other providers, the self-storage units that we offer are exactly that! You have control over the unit, only you have access to what you've stored. We take security seriously too, with 24-hour CCTV cameras and an alarmed building we ensure safety for our customer's belongings.
You can visit your unit any time during our opening hours and one of our friendly team members will be there to help you if you have any questions during your visit.
We don't restrict our customers on what they put in their storage units either, whether they are moving to a new house and need to temporarily store some furniture or have some important business archived files that they don't have room for at the office.
The most common reasons our customers use our storage units include:
Moving home
Downsizing
Business files
Excess stock
Business materials/equipment
Sports equipment
Machine storage
Whatever reason you need the self-storage unit for we'll be able to provide a high quality and reliable place for you to securely store your possessions.
Deciding if self-storage is right for you
If you are looking for a way to securely store some personal belongings for a short or long-term period then self-storage is definitely right for you.
At Big Box Small Box, we don't want out customers to feel that they are signing up for a lengthy contract when renting one of our units, so we make sure that everyone has the ability to cancel their agreement in their own time.
We ask for a minimum of one month's commitment and after that, it's up to you when you are ready to move your items out of storage.
You have full control over your unit throughout your rental with us, only you have access to the room and therefore you can be confident that your items are safe and secure whilst storing with us.
Self-storage is the perfect solution for those who are looking for a way to store a variety of items without a huge commitment or cost.
How do I rent one of your self-storage units?
It's easy to rent one of our self-storage units, all you have to do is enquire with our staff members and we'll give you all of the information that you need, including pricing.
Before renting a self-storage unit we'll need you to decide on the size that you require, we have more information on the different sizes of unit that we offer on our pricing page.
If you'd like to speak to a member of our team about the self-storage units that we offer and how to sign up for one contact our team on 01254 677902.