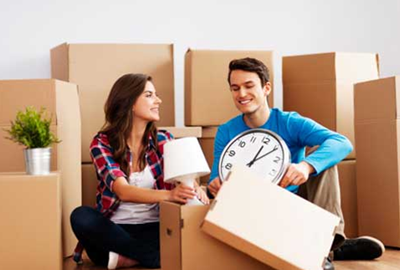 Are you looking for a safe and secure storage unit in Chorley? Big Box Small Box have a huge range of units available, all at affordable prices.
We know that a reliable and weather proof storage unit can be hard to find, especially in the Chorley and Lancashire areas. That's exactly why we have 50 clean and secure units in a range of sizes starting from 25sqft through to 100 sqft.
Why are we different to other storage unit suppliers?
One of the main reasons we differ from city centre providers is because of our high-quality customer service.
Each member of our team is experienced in the storage industry and so, we are all able to offer advice and guidance on the best storage options and unit sizes for each of our customer's requirements.
We know that you want to feel confident in leaving your items at our building, that's why we have invested in 24-hour CCTV cameras and an extensive alarm system to ensure the safety of your personal belongings.
As we are a self-storage unit company, the control is in our client's hands. Only they have access to their unit, so they don't need to worry about someone else holding a key or being able to enter the unit without their permission.
We want to be as flexible as possible for our clients too, which is why we've altered our opening hours so that they are able to access their unit on Saturdays too.
One of our main aims is to offer the full service to our clients, so we also work with local Chorley delivery partners where possible to assist in arranging the collection and safe delivery of your items to our unit.
Once you arrive at Big Box Small Box our team will be on hand to answer any questions and even supply different packing options including cardboard and plastic boxes and moving kits to make the process of loading items into your unit even easier!
Our storage units in Chorley and across Lancashire
The whole concept of self-storage is to offer a more cost-effective way of storing items for a temporary or long-term period, without the hassle of restrictions on when you can visit the unit or having to worry that the wet weather will be damaging your items.
We've worked hard to ensure that our storage units remain at a high standard, without having to compromise on our low costs.
Each unit is cleaned between each use and checked to ensure that it is fully secure prior to a new client occupying the suite. Because of this, we can offer high quality and reliable storage units for clients looking to store a variety of items.
Some of the most common items stored in our storage units in Chorley include:
Sports equipment
Home and office furniture
Stock over flow
Business files
We don't limit our clients on what they are able to store in our units, there are obviously size restrictions however so do also offer great discounts on multiple unit bookings if you need some extra space.
Speak to one of our team about our storage units
If you'd like more information on the storage units that we have available in Darwen and surrounding areas do not hesitate to get in touch.
To speak to a member of our friendly team call 01254 677902.