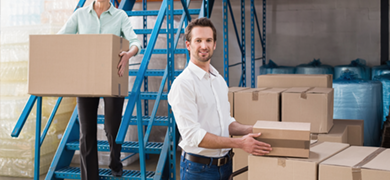 With storage units in Darwen ranging from 25sqft-100sqft we have the storage space ideal for those looking for a short or long-term solution to their storage requirements.
We have a huge range of both personal and commercial clients, storing items ranging from sports equipment through to unused office furniture, which shows just how versatile our units can be.
One of the top priorities for us at Big Box Small Box is our customer service, we want all our clients to have a great experience with us no matter what their requirements for storage. Because of this, we offer flexible solutions at affordable prices, so you don't need to pay the prices of a city based storage company with us.
Why rent a storage unit in Darwen?
For those who have personal items but limited room to store them, storage units are the ideal solution. Many of our clients are in the process of moving home or have recently downsized and therefore have furniture that they need to be stored in a reliable and secure place.
Our other type of client are businesses that have important documents, excess furniture or large amounts of stock that they simply just don't have room for in their office. Rather than increasing their commercial office space size, which can be very costly, they choose to rent an appropriately sized unit from us instead.
We want all our clients to benefit from storing their items with us, which is why we take our security very seriously. We have 24-hour CCTV cameras in place, an alarmed building and always have a staff member onsite during our working hours just in case something comes up that we need to deal with.
We also aim to keep our prices low where possible, as we understand that storage units are often an extra cost to an already existing mortgage or office rental cost.
The main benefits of renting a storage unit in Darwen from us are:
Affordable space
Range of unit sizes
Multiple booking discount
No lengthy contracts, just 1-month commitment needed
Local company
24-hour CCTV
Alarmed building
Secure units, no one else has access to your unit apart from you
Weatherproof space
No limits on the items stored
Packaging options available from us such as cardboard and plastic boxes and a moving kit
Rent a storage unit from Big Box Small Box
We have storage units ranging in size, if you would like to find out more about the sizes that we have available to rent, contact our team on 01254 677902 and we'll be happy to answer your questions.