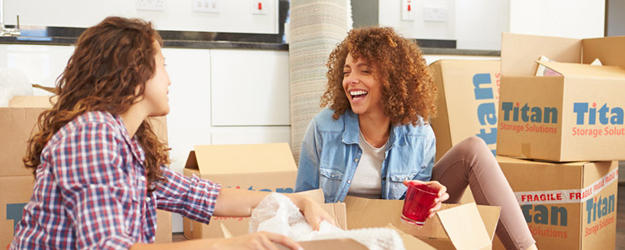 If you're downsizing your home, running an online stock based business or have a hobby that requires large equipment our storage units in Haslingden are ideal for you.
Everyone wishes they had a little extra space in their home, especially when so many of us are filling up our lofts and garages with items we've collected over the years. Instead of having to clear everything out, why not rent a safe storage unit?
Having a storage unit gives you the option of some extra space during times when there's simply not enough room in your home or office for everything. Our units range from 25sqft through to 100sqft, so there's a variety of options for those looking for a solution to their storage requirements.
How does renting our storage units in Haslingden work?
Unlike other city centre storage unit providers, we aim to keep our costs low for our clients, we understand that the rental cost each month needs to be reasonable for our customers. Also because of this, we don't ask our customers to sign lengthy agreements, we simply ask for a minimum one-month commitment, once this is over we are flexible on leaving dates.
Before signing up for one of storage units we'll speak to you to answer any questions you may have, we are happy to show anyone round before they sign up too, so they can feel confident that the units are safe and secure.
Our team is often asked about the sizing of the units and what storage unit size they will need for the items they wish to store. As mentioned above, our unit sizes range from 25sqft – 100sqft however for some of our clients that doesn't mean much!
To give you an example of unit size:
25sqft
We advise that around 50 medium sized storage boxes can fit into this unit as it is about a quarter of the size of an average garage.
50sqft
At about half the size of a standard garage, we recommend that this unit can hold the contents of a small one-bed house or flat and is usually 1 Luton van load.
75sqft
If you have the contents of a one-bedroom house to store, or the equivalent, then a 75sqft storage unit is probably the best option for you. As another measure, we advise that 150 medium storage boxes can fit into this unit.
100sqft
The 100sqft unit is the size of a standard garage, so we recommend that the contents of a 2-bedroom house can be stored in this size of unit – or 2 Luton van loads as another good measure if you are unsure.
Not enough space?
If none of the above are suitable for the items that you wish to store there's no need to worry, we offer great discounts on multiple unit bookings, so we always have enough space for whatever anyone wants to store with us.
Enquire now about our storage units in Haslingden
If you need some more information or guidance on our storage units in Haslingden we'd be more than happy to speak to you.
After years in the storage industry we like to think we've answered every question in the book so don't worry about asking what's on your mind!
To speak to a member of our team call us on 01254 677902.